Anyone already updated to Windows 11 build 22H2 and experiences printer issues, in perticular connecting to printqueues on a Windows Server 2012R2 server (connecting to a Windows Server 2022 printserver just works fine)? We did! The errors we saw were 1801 and Operation could not be completed (error 0x00000709) but in no way we could connect to the Windows Server 2012R2 printserver. We tested with Windows 11 build 21H2 and the printqueues were connected just fine on that build. After some digging we came across this site where the policy differences were explained between Windows 11 21H2 and Windows 11 22H2. After some testing only one policy made the difference:
Configure RPC connection settings: Enabled

Protocol to use for outgoing RPC connections: RPC over named pipes
Use authentication for outgoing RPC connections: Default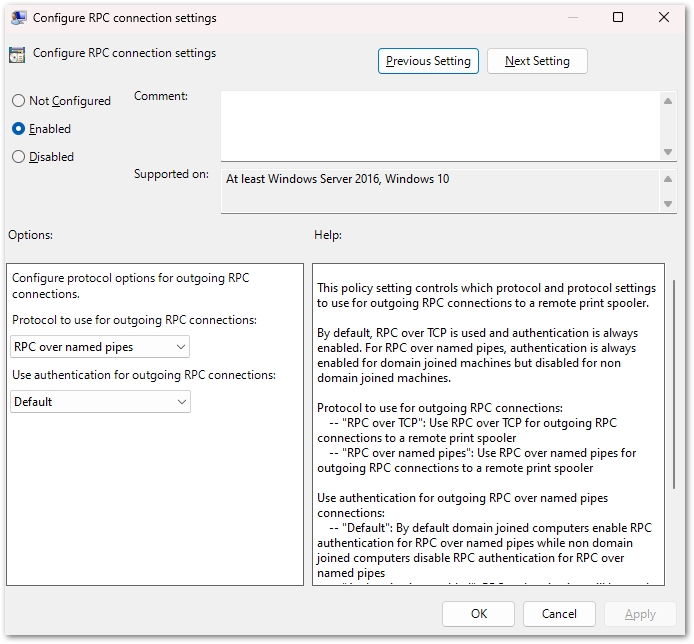 We've changed this setting in the global GPO and, after a gpupdate /force, everything works like expected!
The author does not allow comments to this entry